UKRS Membership
An excellent customer support is an important part of any business and Jo and her Team excel in their task. They always listen to any comments and take on board all recommendations on how to improve our experience with UKRS. It`s very evident that UKRS cares and values their business and members.
First class service
UKRS provide a first class support service to my training company. The team are always extremely efficient and helpful.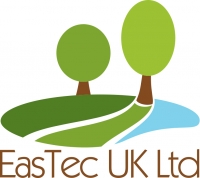 Finding an Instructor
UKRS really does offer a fantastic service if you are looking for an Instructor!
Excellent Support
As a training provider, we receive an excellent level of support from UKRS across all of its services.
TRAINING PROVIDER
I have been a UKRS Member for two years, and I am a Training Provider and Instructor accredited with UKRS. In addition to this I am able to benefit by taking out Insurance for my Business through my Membership.
As a Member I have access to a very highly recommended data base of courses that I have been able to deliver to several of my Clients, with the added benefit of processing Certificates in minutes.
I am extemely pleased with the excellent service I receive from the Team at UKRS which has abled me to expand my business.
UKRS are a credit to the Industry and long may it continue

Peace of mind & cost savings
UKRS completely understood my requirements from a training point of view in respect of the industry courses I instruct & provide. Without a doubt I have experienced a professional service with the added bonus of peace of mind & a savings in costs.